Quotations
Joan Chittister uses over 25 little spiritual anecdotes in this book in order to light the journeys each of the world's major religions have to offer. I won't get into the stories now but I may use some of them later on as separate blog studies. Each of them deserves a separate meditation, really. Instead, I will highlight some of Joan Chittister's own words and reflections to show her style and her wisdom on the subject.
In every culture, the essence of holiness, the ground of maturity, lies not so much in avoiding sin as it does in the cultivation of spiritual consciousness.
We have given our souls away to distraction, interruption, rapidity, and clutter. We have become the puppets on our own strings. We have abandoned the calm of reflection for the mirage of the instantaneous… The instantaneous is about satisfaction, not about quality.
Reflection is not about narcissistic leisure; it is about the concentrated activity of being fully human, of giving our gifts in ways that develop us rather than fragment us.
We must make room in the present for the things of the eternal.
It is not busyness that destroys us. It is simply being perpetually busy with things that only scatter rather than deepen us. This is what makes the difference between doing what we are meant to do and doing everything we can do.
On Aging:
Every stage of life is not the same as the one
before it. Each of them has its own gifts, its special talents, its particular qualities, which, unless we are willing to age, to pass from one level of existence to another, can never come to fullness. Without them we stay eternal children, our souls do not age and wizen and ripen, our place in society stays static. We remain endlessly alive but endlessly useless to those who come after us.
On Religious Practice:
The truth is that we can go through the motions about something all our lives and never really become what the thing itself is meant to make us… Ritual will not, of itself, take you to the other side.
[Religion] leaves us in danger of being keepers of the law rather than seekers of the truth.
Spirituality is what takes us beyond the religious practice to the purpose of religion: the awareness of the sacred in the mundane.
What do we do when we simply cannot move on in life and, at the same time, simply cannot escape the pain that comes with not moving on?
On Following:
What is left for God to do in the soul when someone who stands between us and God has already decided how and where God will really be with us in life? The temptation, of course, is always to let someone else determine the nature of our spiritual life.
… every age lives with questions in progress.
Being a moral person and being a holy person – a fully developed spiritual person – are two different things.
There is no such thing, to the Buddhist, as eternal damnation.
Whatever we have been, we can change.
Idealism, of all the energies of the soul, may be one of its most vulnerable. Nothing else within us gives in so easily to failure, to rationalism, to doubt  — not love, not anger, not ambition. We lose a piece of idealism every time we choose to follow the rules of a society rather than its ideals. Every time we seek approval rather than understanding, rather than possibility, we close down another part of our souls.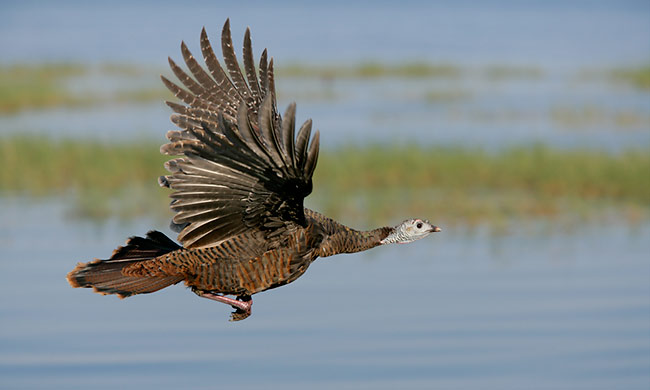 … just because turkeys do not fly long distances does not make them failed birds.




Moshe Leib:
If someone comes to you and asks your help, you shall not turn him off with pious words, saying: 'Have faith and take your troubles to God!' You shall act as if there were no God, as if there were only one person in all the world who could help this person – only yourself."
In the Far East, silence gives space. In the West, there is no silence and no space either.
We are being sorely tested in a society where we call medical insurance for babies and daycare for working mothers and food stamps for underpaid families "welfare for the poor" but then fail to call agricultural subsidies and corporate bailouts and tax breaks for the wealthy "welfare for the rich."
We have no right to default on the price of being human.
Growing up in a Catholic school has a way of taking the grey out of life.
But when life gets divided into two realms – into the sacred and the secular – and when being in one is more religious than being in the other, then religion itself has gone astray. The danger of religious professionals lies only in the temptation to make such people substitutes for our own striving.
For the first time in history, happiness has become a commodity.
We can't fill ourselves up with worthlessness and expect to find what is missing in us, or, even worse, to know in time how much we are really missing. We are restless for a reason.
The function of thought was not simply to preserve the past.
Religion, often the cause of worldwide division and danger, ironically is meant to be the glue that binds us together as a human race. But for that to happen, we must all come to know, understand, and respect the other as well to take from all the very best answers they have to offer to the questions in our own lives. (Note – see, she knows, she sees the current problem. But, I think she didn't go far enough with this conclusion…)
God, according to the Mishna:
"Better that the Jews leave me and keep my ways than that they believe in me and stop fulfilling the commandments." (Note – Jewish Atheism certainly has gained some ground.)


Recommendations and Final Thoughts
This book is a good demonstration of what the spiritual life can offer us, especially in our everyday lives. But there is a danger and a challenge that comes with it. Joan Chittister did not dare to escape her own comfort zone, which is well within the boundaries of the traditional and accepted religions of the world. The result is an inaccurate title and a tidy confirmation of the author's core beliefs.
Religions are certainly more than sacred texts and this book is a good collection of illustrations beyond the usual trappings of set rules and beliefs. Religions are in some respects attempts to find, or maybe sometimes shape, the sacred within each individual. And this book does open that path to the reader. It is about how real people deal with the spiritual element of their lives.